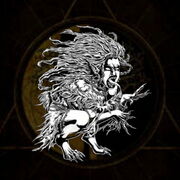 Spirit derives from Scandinavian folklore.
Name is short for "nightmare" and means "to harm".
She is a malicious entity that rides (sits) on people's chests while they sleep, bringing on bad dreams (or nightmares).
She's considered to be a Hag, Succubus, and a shape-shifting witch.
In the 13th century, Huldra conjured Mare to kill the king of Uppsala.

Forbiddens are very aggressive that can attack everything - including summoner and allies.
Summoning ingredients requires: Dark Charm