Covens Wiki talk:Community portal
How To Upload Images to Make a Gallery?
[
edit source
]
I'm trying to make a gallery for the Barghest page with photos I took of the spirit, its sidebar, and its description, but it won't let me upload images from my computer like it's saying I can in the mediawiki visual editor user guide yet I can't seem to make a gallery without having images first. How do I make the album then? I'll attach the files here in case anyone knows how to do so.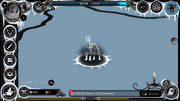 Redwolftrash (talk) 07:05, 28 December 2019 (UTC) Redwolftrash
I don't have much experience with the visual editor, but since the images are already uploaded, if you switch to editing source, you could just add this:
<gallery>
File:Wild Barghest.png|description 1
File:Wild Barghest Selection Bar.png|description 2
File:Barghest Information Box.png|description 3
</gallery>

ah, thank you. Redwolftrash (talk) 06:45, 29 December 2019 (UTC)Redwolftrash